A fading child star's humorous and compelling true story about gambling, life-threatening encounters and a remarkable journey back to Hollywood prominence.
A Memoir by Joseph Walsh
He became a child actor at the age of 10, acted in over 300 live television shows in NY and performed on television throughout the 50s, 60s and 70s.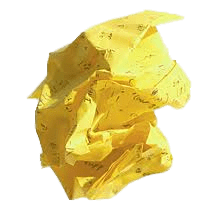 A

"Anyone looking for an awesome comeback story, guided by grit and grace, is in for a real treat!"
"Joseph Walsh wrote the best gambling movie ever, California Split, and now he's out with a spectacularly entertaining Hollywood memoir, Who Says It's Over, with stories of Steve McQueen, Robert Mitchum, and bookies willing to draw blood to get their money."
" ...a gold mine about a one-of-a-kind human being and indefatigable spirit you gotta love."
"The book is a legitimate page-turner, packed with entertaining and edifying stories about his acting, his gambling, and other life adventures. It's not only laugh-out-loud funny but full of insight about life's many risks and rewards too. "
"Quite a life. It's laugh-out-loud funny, riveting and just so damn good I was sorry it came to an end."
"It's extremely entertaining. Walsh has led an incredible life."
Actor and screenwriter Walsh debuts with a spirited memoir about his career's setbacks and triumphs. Born in New York City in 1937, Walsh was pushed by his ambitious father into acting when he was 10 and "TV was so new, nobody in my entire neighborhood owned a set." With disarming candor, he admits he was uninterested in acting at the time, even as his success led him to Hollywood. Classic film fans will relish Walsh's sketches, alternately affectionate and unsparing, of his famous costars—Kirk Douglas was paternal toward the young actor, while Danny Kaye was relentlessly competitive. True-crime buffs, meanwhile, may enjoy reading of Walsh's adventures, in his late teenage years after his child stardom had faded, as a risk-seeking gambler who mixed with and sometimes fell afoul of mob-connected bookies. His narrative's two strands eventually converge in the early 1970s, when Walsh, struggling to find good parts, resolved to write a screenplay about his gambling experiences. Unabashedly proud of the resulting film, 1974's acclaimed California Split, he also writes, frankly but without bitterness, about subsequent disappointments, as his follow-up scripts went unproduced. Readers of showbiz memoirs will admire the good humor and gusto with which Walsh narrates his rocky path through the entertainment world.​
At the age of 14, Joey was chosen by Sam Goldwyn to star with Danny Kaye in the move Hans Christian Andersen. Following that, he starred with Kirk Douglas in The Juggler.